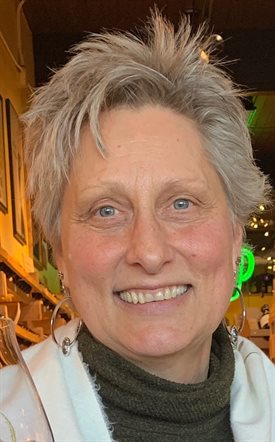 Individual Coaching Sessions*
Coaching for women and men who are ready to stop yearning and start living. ~ Brochure available for download at bottom of this page

Coaching supports you to look into yourself to find your own answers and internal guidance.
Cost $125/hour
10 Session Coaching Package*


Coaching for women and men who are ready to stop yearning and start living. ~ Brochure avaiable for download at bottom of this page

This package guides you into who you are, what your purpose is, and helps you develop skills to move forward living your spiritual principles.
Cost $1,100 for 10 one hour sessions

If a payment plan would be supportive, payment of $120/session for 10 session, payable after each session if available.
Please contact Heidi for a free 30 minute personalized review of Life Coaching and how this dynamic relationship may benefit you.
Mastering The Energy of Money
FLYER AVAILALE FOR DOWNLOAD AT BOTTOM OF THIS PAGE

In this dynamic, interactive 10-session program, based on the book The Energy of Money by Maria Nemeth, you'll uncover the beliefs, patterns and habits about money that hold you back-and begin to consciously co-create your life with clarity, focus, ease & Grace.


Thousands of people have discovered by studying this book that it is possible to shift their relationship with money from scarcity to abundance. When you develop a powerful relationship money, you become powerful with all forms of energy and your life becomes joy-filled and meaningful.

10 One-Hour-Sessions ~ via phone or in person ~ $85/Session

Book Study Groups may also be arranged in person and via conference calls with a group of 8-10 participants in your area. Call Heidi to sign up for the next Conference Call Book Study or an In-Person Book Study held in Oregon (Salem and nearby locations).
Please call or email with your questions, requests, or to make and appointment. 503-566-6538 or
heidi @reikiriver.com

Visa and Mastercard accepted.
Reiki:
Individual Reiki Sessions

You lie fully-clothed on a comfortable Reiki table and receive healing energy as I place my hands on specific areas of your body and Reiki begins to flow.
Sessions are 60 to 90 minutes in length. You may experience a number of sensations: heat, vibration, unusual heaviness, sudden joy and lightness, acute sensory awareness or simply peace... often lasting well after the session.
Cost $125

Individual Distant Reiki Sessions*
A Reiki session can be scheduled no matter where we are in the world. We schedule an appointment and hold a short telephone conversation before the energy work begins. Depending on your intention, we may talk again after the energy work is complete.

Cost $110



*
These sessions are 60 minutes in length. Sessions are held in person or by telephone. All telephone calls will be placed by the client at pre-scheduled times. If more time is needed, this may be scheduled by mutual agreement. If additional time is used, the charge for this time is pro-rated.
First Degree Reiki Workshop


Weekend Workshop

This workshop teaches all the information needed to give a Reiki treatment to yourself and others. You're given the hand positions and four initiations that open and attune the healing channels. Experience the practice of giving and receiving Reiki in a "safe touch" environment. this workshop allows and immersion into this healing energy.
Cost: $250 (private classes are available ~ simply ask for details)


Second Degree Reiki Workshop
Prerequisite: First Degree Workshop (see above)

Weekend Workshop

This workshop is for those who wish to deepen their internal exploration with Reiki and to share its healing capacity with others. You'll learn specific symbols that significantly increase the flow of Reiki energy, along with technology to begin to balance you internal and external worlds, send Reiki at a "distance," and find deeper mental levels of clearing and healing.
Cost: $500 (private classes are available, simply ask for details).


Reiki Master


Prerequisite: First & Second Degree Workshop (see above)

I look forward to discussing this level of personal commitment with you when you are ready.


Four Consecutive Reiki Sessions



A minimum of four sessions is recommended for those with chronic conditions and for those who wish to explore the wealth of information inside of themselves that can assist with healing and personalized guidance. The experience is markedly different and unique for each person.
Cost: $500

21 Consecutive Reiki Sessions



Please call to discuss this level of personal commitment.
Cost: $125/Session


Reiki, Individualized Seminar
Prerequisite: First Degree Reiki Workshop in the Usui System

4 consecutive, personalized sessions (or 4 weekly sessions), each 1 hour in length. This "one-to-one" mentoring allows you to more deeply explore the internal qualities of your journey as it parallels the healing process of Reiki.
Cost $500


Heidi Gates, Reiki Master, has been teaching Reiki since 2000. She was initiated as a Master by Barbara West, in the lineage of Usui System of Natural Healing. Heidi is also a member of The Reiki Alliance, a worldwide organization of 700 certified Reiki Masters.